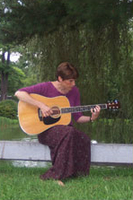 Jennie McAvoy
www.jenniemcavoy.com

Jennie McAvoy's music combines the magic of the traditional ballad singer with the intimacy of the folk-chanteuse. Her voice—she's a trained mezzo- soprano—is at once angelic and wise. It floats above the current of a rock-solid, deftly fingerpicked acoustic guitar (think Joan Baez or Elizabeth Cotton) on either her vintage Martin or her handmade Nickerson. Two-time Valley Advocate Reader's Poll Winner (for Best Female Vocalist). Janet Ryan says: "Jennie McAvoy's voice has an ethereal quality that makes you feel as if she herself lived through the joy and sadness in the musical tales she weaves."

Pat and Tex LaMountain
www.patandtex.com

Pat & Tex LaMountain have been singing, writing, performing and harmonizing together for over 30 years. Writers of dozens of songs, they have developed a diverse collection of material that includes American standards, swing tunes, folk, rock, bluegrass and country. Their music has been described as "upbeat and rhythmic, inspirational and sensitive…catchy…with Pat & Tex there's heart and soul." Songs that touch us through melody, message and harmony. Their music is a blend of Pat's crystal clear vocals with Tex's tenor voice and unique flat and finger picking styles.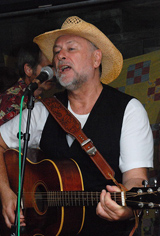 Michael Pattavina and Boyz of the Landfill

Michael Pattavina has been a musician and singer in the Valley for over 25 years. His projects include: Boyz of the Landfill, Appalachian Still, Roland Lapierre Band, Rewinders, and Dirty Rice Cajun Band. Michael is also known as "Michael Recycle" and teaches recycling through music to elementary school students. Competent on the old-time banjo, his instrument of choice is the upright bass. He enjoys playing bluegrass, old-time fiddle, rockabilly, honky tonk and Cajun music Contact: mpatt@the-spa.com or (413) 773-8366

Boyz of the Landfill are Michael Pattavina on banjo and bass, Geoff Rogers on guitar and mandolin, and Rob Hayes on fiddle. The Boyz are in demand for environmental events such as Earth Day and America Recycles Day. In addition to being regulars in venues throughout Western New England folk and bluegrass circuits, their bio boasts that they combine smoldering instrumental virtuosity with festering harmonies.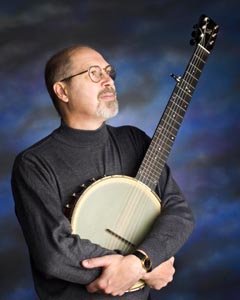 Michael Nix
www.nixworks.com

Michael Nix performs on Banjar, classical guitar, banjo, and mandolin, throughout the United States and Asia; has recorded for the PBS series "American Experience", several independent documentaries, numerous CD projects; and his compositions are performed internationally. His music has been heard "Weekend Edition", and other NPR programs. Michael Nix plays on the seven-string Banjar, an instrument he has designed, which combines elements of the classical five-string banjo and the classical guitar. The Banjar's seven high-tension nylon strings sound somewhat like a cross between the banjo and guitar or lute.

Nix combines lyrical expression with an insatiable musical curiosity to forge an intriguing performance style incorporating various musical genres and textures drawn from banjo, classical guitar, jazz, blues, and folk. His repertoire includes original compositions, classical, jazz, ragtime, folk music and pieces from the classical banjo and classical guitar canon. Nix is currently on the New England States Touring Program. He participated in Seegerfest 2014, and other concerts commemorating the life of banjo player Pete Seeger. In 2012 Nix performed at the Surin International Folkore Festival in Thailand.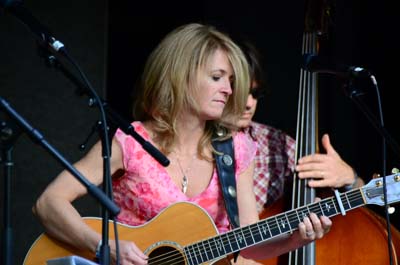 Stephanie Marshall
www.boxcarlilies.com

Contemporary folk singer/songwriter with a strong voice and thought provoking lyrics. Her debut CD Reality is an innovative mix of folk with a touch of country. Her reflective lyrics and engaging performances connect you to the honesty of her songs. Stephanie along with fellow Coopster Jenny Goodspeed also performs with The Boxcar Lilies.


Joe Graveline 

Joe Graveline was a road musician for over 20 years and worked up and down the East Coast, Canada, and beyond. In his journeys he has shared the stage with the likes of Albert King, Jonny Winters, Chuck Berry and a long list of other well known musicians. Joe in in his 50th year of exploring guitar and music and loves to share his journey with anyone who comes to see him perform. There is a piece of him in each selection he chooses to play. "Music tells the ears the sole has spoken."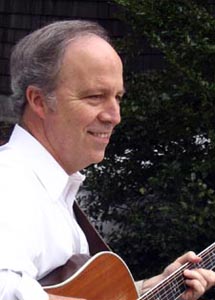 Russ Thomas 

Warm, witty, sensitive, articulate, eclectic, versatile, unpredictable, occasionally irreverent, Russ Thomas has entertained audiences from California to Switzerland, playing in intimate coffee-house settings and to festival crowds of 8,000. "Patchwork," his CD of original songs reached #1 in sales by local artists for five weeks, according to the Valley Advocate. Garrison Keillor performed Russ's "New Birthday Song" on his popular NPR show.

Russ has written and recorded jingles for commercial radio and cable TV and has been active for social causes, performing at the State House in Boston at an affordable-health-care rally and at various events in support of sustainable energy and non-violence. Russ's original work draws from the entire spectrum of emotions, leading listeners often to laugh and cry at successive songs. His goal is to heal, encourage, unite, educate, and entertain, in that order.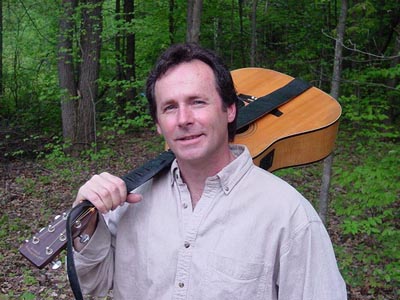 Tom Carroll
www.tomcarrollmusic.com

Tom is a contemporary folk singer and songwriter. " Canto for Kids" is Laurie Davidson and Tom Carroll, an interactive program of music for children in English and Spanish.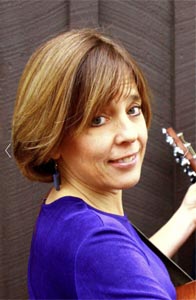 Kathy Chapman
www.reverbnation.com/kathychapman1

Kathy, guitarist and singer/songwriter entertains and inspires with her mix of original and cover tunes of pop rock, folk and contemporary country. Kathy has opened for Bill Staines and Garnet Rogers. She also performs with her band, Blue Moon. Kathy's first CD, BECAUSE OF YOU, was released in 2002 as a duo called Limited Edition with Dick Amberman and can be purchased on cdbaby.com. Kathy's second CD, FERTILE GROUND, was released in June of '09.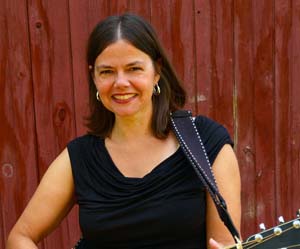 Katie Clarke

After meeting with great musicians at a local Pioneer Valley bluegrass session, Katie Clarke (vocal, guitar, banjo) began performing her own tunes in early 2004. Forming first the Katie Clarke Trio then Katie Clarke and the Green River Band, in 2006, Katie and her cohorts performed a repertoire of original material mixed with select covers of fine and often little-known songs of the old-time country and bluegrass genre. Katie and her band has enjoyed playing all over New England, and have had the pleasure of opening for many nationally and internationally renowned artists. Katie was a finalist in the WRSI (local commercial Pioneer Valley radio station) songwriter contest in 2007 and maintains a steady local musical presence in and around Western Massachusetts. Katie along with fellow Coopsters Jenny Goodspeed, and Stephanie Marshall was a founding member of The Boxcar Lilies.

Desmond Burke Trio

Acoustic originals & covers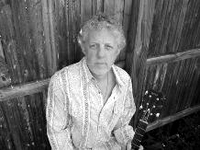 Roland Lapierre

Roland Lapierre is a songwriter from Greenfield, and twice a finalist in WRSI's annual songwriting contest. Roland's songs blend a mix of Country, Rock and Roll, and traditional roots music with a touch of Twang. Roland has played guitar for many local bands, including The Rewinders, The Rocky Knoll Band, and The Hilltones, along with some of the other COOP musicians. He is currently working with a group to provide back-up and vocals to his original tunes. Roland says that writing a good song can still make him feel as excited as it did when he was 16. It's not about money or fame, it's about creating something that has meaning for you and hopefully for whoever is out there listening as well.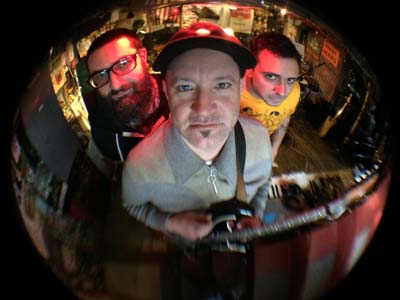 Daniel hales, and the frost heaves.
www.thefrostheaves.com

The core of this eclectic ensemble is Daniel Hales, James Lowe, and Daniel Mickus. Hoboeye.com described their music as: "alternative/indy without the smug hipsterism, Americana without the self pity, psychedelic without the affected British accent, rock without the rawk, pop without the saccharine, folk without the new age, experimental without the elitism. Like a good mix tape...[they] blend these (and other) genres without their limitations and cliches." Indie Music.com called their first album, Frost Heaves: "a searching, searing… seducing, noteworthy disc." And The Daily Hampshire Gazette wrote: "The album's strengths are its subtlety and its concision..." Its songs contain: "lyrical details not often put in pop tunes. Lines pop out as though in 3-D."

Julia Burrough 

Julia lives in Western Massachusetts and has been performing her original songs in concerts, clubs, on radio and TV for twenty years. Julia has opened in concert for various artists including Natilie Merchant, 10,000 Maniacs, Ellen McIlwaine, Cathy Winter, and many more. This is what people have had to say about Julia's work: Brighter Road, her third album "is one of the most powerful and courageous recordings ever by an area artist." David Sokol, music editor Spfld Advocate, 1993. "Her vocals could make the classifieds sound inspirational." -- John Reily, Daily Hampshire Gazette.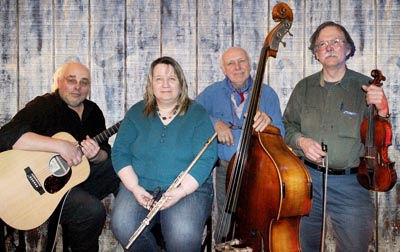 Falltown String Band

The Falltown String band has been part of the tri-state music scene for twenty-seven years. The band calls on a diverse set of influences to create their sound; folk, country, blues, rockabilly and old time to name a few. At a Falltown String Band show you might hear songs from the 17th century Irish harpist, Turlough O'Carolan; old time songs like East Tennessee Blues, Coleraine, & Pig Ankle Rag, country standards like Tennessee Waltz , songs from Bill Monroe & Flatt & Scruggs, or modern influences like Steve Winwood, Kris Kristofferson, Bob Dylan, Travis Tritt, and Dan Fogelberg. Appreciative of good music from any era, the band has recently incorporated songs from new artists like Ray LaMontagne, Brandi Carlisle, John Mayer & Will Evans. The band has regular gigs at Cameron's Winery, The Rendezvous in Turners Falls, MA and Roosters Bistro in Northfield, MA. They have played at many different community events including local fairs, school functions, senior centers, historical societies and weddings.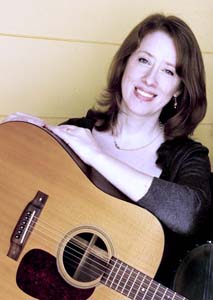 Jenny Goodspeed
www.jennygoodspeed.com

Jenny Goodspeed combines beautifully crafted lyrics and an exquisite voice to create a sparkling fusion of folk, pop, and Americana. In 2008 Jenny released her debut CD Under the Ash Tree. Songs from the record have been added to over 100 folk and AAA radio stations in 31 states and earned Jenny finalist slots in numerous songwriting contests including the 2009 Falcon Ridge Emerging Artist Showcase and The 2009 Mountain Stage NewSong Contest.. Music columnist Sheryl Hunter (The Recorder) said, "We are fortunate to live in an area that is rich with talented singer-songwriters and we can now add Goodspeed to this esteemed group." Jenny along with fellow Coopster Stephanie Marshall also performs with The Boxcar Lilies.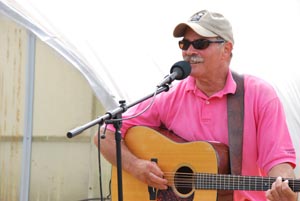 Michael Orlen 
www.reverbnation.com/michaelorlen

Michael Orlen is a singer songwriter with roots in the Boston music scene of the late sixties and early seventies. He was a frequent performer at legendary Boston venues including the Sword in the Stone and Turk¹s Head. He performed alone and later as a member of folk pop duo "Orlen and Gabriel", as well as the popular seventies acoustic rock trio "Home Free". He now lives in the northern Connecticut River Valley in Western Massachusetts, is a member of the Franklin County Musician¹s Cooperative, and has performed at coffee houses and festivals throughout New England and in New York state. His own songs are confident expressions of optimism with a dose of irony thrown in. He also draws on an extensive knowledge of twentieth century folk, blues, and ragtime music to choose songs that resonate in today¹s world. His pleasure in performing these songs is obvious and infectious, and his engagement with his audience adds an extra dimension to his shows.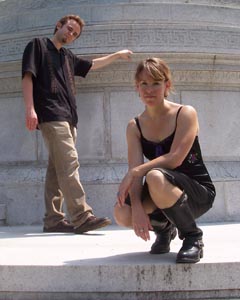 Austin and Elliott 
www.austinandelliott.com

Too indie to be folk, too folk to be indie? Austin and Elliott tap into traditional folk with a modern outsider's sensibility. With his thought-provoking, often irreverent lyrics, Chris Elliott's songs reach for both scathing irony and genuine beauty. Adding Lisa Austin's blended harmonies, this tension is dramatic: two voices telling tales of love gone wrong and death gone right. After years of performing on their own as solo artists, they began collaborating in 2003, with Lisa adding harmony vocals to Chris's songs. Since then, they've deepened their musical partnership, incorporating new instrumentation such as bass, hand drum, and six-string banjo, and honing their twin vocal attack.

Their second CD, the 5-cut Truth That Hurts, is their first full-band effort, produced by Lorne Entress (Lori McKenna, Mark Erelli) and featuring guitarist Duke Levine (Mary Chapin Carpenter, Jonatha Brooke) and bassist Paul Kochanski (Resophonics). Also available is their debut CD 13 Songs Plus: 21 songs performed in stark, powerful fashion, about which Greg Grant of the Online Folk Festival has this to say: "Just two voices and an acoustic guitar, but the songs are impressive, particularly the mythic folk ballad "Blackwater Dam," which has a timeless quality difficult to achieve."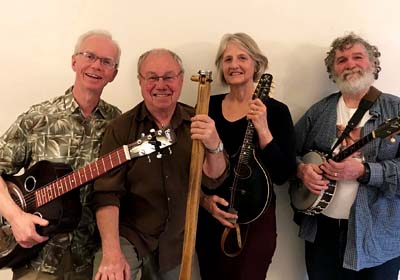 Small Change 
www.reverbnation.com/smallchangeband
www.facebook.com/The-Small-Change-Band

Western Swing, bluegrass, jazz, a cappella, Americana, blues, a healthy dose of original tunes and classics from the Great American Songbook. What sounds a lot like an eclectic music festi-val is just a normal set from Small Change. Small Change has been together for decades and their choices are anything but predictable. A lot of bands that specialize in specific genres flip to cruise control, this band takes the back roads to a long list of fun destinations. Everyone in this band can sing and they do. Backup harmonies, scat, four part harmonies and a cappella. Tunes by artists you know and don't know with original tunes by Al Canali as well.

Small Change finds a way for everyone in the audience to smile at a tune they like. Small Change is anything but a cliche, but If you need one, this experience is "fun for everyone!"

Dennis Avery: acoustic steel guitar (Dobro), Dick Boehmer: Wash Tub Bass, Al Canali: Guitar, Karen Hogness: mandolin. Contact Al Canali at 413-337-4740 or al.canali5@gmail.com.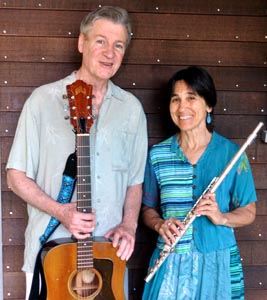 Sue Kranz & Ben Tousley 

Sue Kranz, singer, songwriter and flutist, has been performing for the past 35 years. An elementary school classroom and Spanish teacher by profession, she uses music to build a sense of community as well as a teaching tool. She has three recordings including Long Past the Hour, a collection of original songs, Weaving Women, and a children's tape.

Singer-songwriter Ben Tousley is well-known for his stirring anthems and wry storytelling that bring together the personal, spiritual and political. Tousley has toured throughout the East Coast as well as the Midwest and has released six albums of original songs. Pete Seeger writes: "I respect the work of Ben Tousley tremendously."

Over the last five years, Sue Kranz and Ben Tousley have teamed up to bring their uplifting voices and sweet harmonies to East Coast audiences. With flute and guitar and in original songs and covers, this lively and engaging duo offer heartfelt ballads, soulful love songs, incisive social commentary and a delightful sampling of songs from various traditions. Their recent CD release is entitled, "Take Heart." The Boston Globe writes: "Ben Tousley and Sue Kranz entrance folk fans with their rich harmonies and gentle spirits."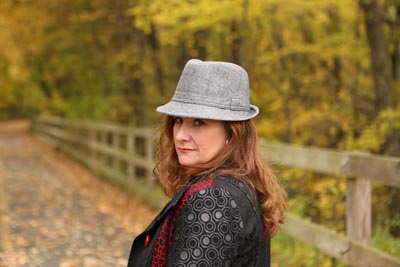 Devlin Miles 
www.SweetLittleBloodhound.com

Devlin Miles is the Lead Singer of Sweet Little Bloodhound, an accomplished songwriter, and Grammy member. She won the Subway Fresh Artist, Honorary Mention for Billboard World Song Contest, and recently SLB won Best Album for Americana/Country by Akademia Music Awards. You might find her music creeping along in a vampire movie or powering up the Superhero Females on Capitol Hill. Vocals often reflect artists such as Sara Evans, Sarah McLachlan, Brandi Carlile. Miles recently launched a weekly podcast series "SLB In The Trailer," where SLB features other indie artists and music industry professionals.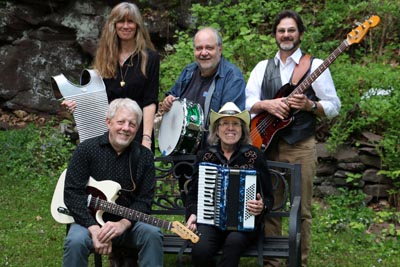 Zydeco Connection 
www.reverbnation.com/zydecoconnection

Zydeco Connection has been bringing the irresistible sounds and driving rhythms of Louisiana zydeco to New England since 2004. A high energy dance band playing a spicy gumbo of zydeco, blues, two-steps, waltzes, boogie woogie and swing. We are from western Massachusetts, with Lil'Cyn on accordion, Eileen Almeida on rubboard and lead vocals, Dave LeBlanc on bass, Mike Rose on drums and Roland Lapierre on guitar. Zydeco music is the music of the Creole people of rural southwestern Louisiana with origins in cajun, blues and rhythm & blues music. The accordion and rubboard(modern adaptation of the washboard) take center stage with bass and drums to lay down it's unique blend of driving rhythms creating a music you have to dance to.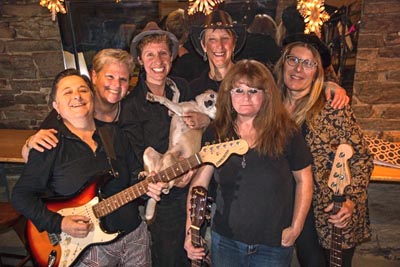 She Said
www.facebook.com/She-Said

All women playing original tunes drawing from traditions of blues, rock, jazz, and cajun-infused! She Said even, at times, plays with an edgy punk vibe.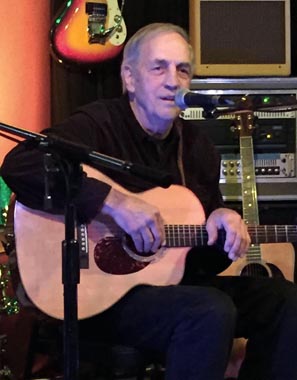 Jim Eagan 

Jim Eagan plays finger style guitar and sings folk and blues originals and covers from the likes of John Prine, Steve Earl, and Townes Van Zandt.