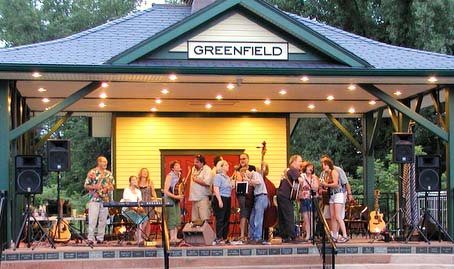 ---
Coop Concerts
The Franklin County Musicians Cooperative's Coop Concerts is a not-for-profit collective of musicians and music lovers who share creativity through live performances, music education, peer networking and promoting Franklin County as a hub of live music.
Read about Coop Concerts in the Greenfield Recorder and the Republican.
---
The 2021 Coop Concerts
Summer Concert Series
Thursdays from 6-8 pm
@ The Greenfield Energy Park
50 Miles Street, Greenfield, MA (Map)
Bring a blanket, lawn chairs, food, and drinks, and enjoy a FREE concert from Franklin County's finest!
---
Thursday, July 29, 2021
Roland LaPierre Band
Country, rock and roll, and traditional roots music

Steph Marshall & Friends
Old bandmates reunite for some classic folk and rock 'n' roll
To keep informed about upcoming Coop events, be sure to sign up for our mailing list!
---