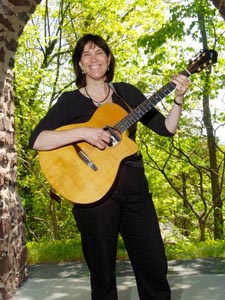 Jennie McAvoy

Jennie McAvoy's music combines the magic of the traditional ballad singer with the intimacy of the folk-chanteuse. Her voice—she's a trained mezzo- soprano—is at once angelic and wise. It floats above the current of a rock-solid, deftly finger-picked acoustic guitar (think Joan Baez or Elizabeth Cotton). Jennie's voice has been described as having "an ethereal quality that makes you feel as if she herself lived through the joy and sadness in the musical tales she weaves."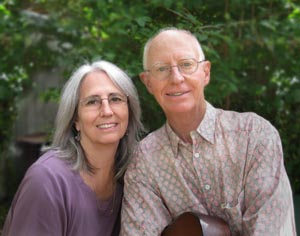 Pat and Tex LaMountain
www.patandtex.com

Pat & Tex LaMountain have been singing, writing, performing and harmonizing together for over 30 years. Writers of dozens of songs, they have developed a diverse collection of material that includes American standards, swing tunes, folk, rock, bluegrass and country. Their music has been described as "upbeat and rhythmic, inspirational and sensitive…catchy…with Pat & Tex there's heart and soul." Songs that touch us through melody, message and harmony. Their music is a blend of Pat's crystal clear vocals with Tex's tenor voice and unique flat and finger picking styles.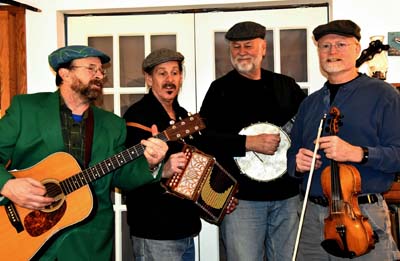 Michael Pattavina and Boys of the Landfill

Michael Pattavina has been a musician and singer in the Valley for over 25 years. His projects include: Boys of the Landfill, Appalachian Still, Roland Lapierre Band, Rewinders, and Dirty Rice Cajun Band. Michael is also known as "Michael Recycle" and teaches recycling through music to elementary school students. Competent on the old-time banjo, his instrument of choice is the upright bass. He enjoys playing bluegrass, old-time fiddle, rockabilly, honky tonk and Cajun music Contact: mpatt@the-spa.com or (413) 773-8366

Boys of the Landfill are Michael Pattavina on banjo and bass, Geoff Rogers on guitar and mandolin, and Rob Hayes on fiddle. The Boys are in demand for environmental events such as Earth Day and America Recycles Day. In addition to being regulars in venues throughout Western New England folk and bluegrass circuits, their bio boasts that they combine smoldering instrumental virtuosity with festering harmonies.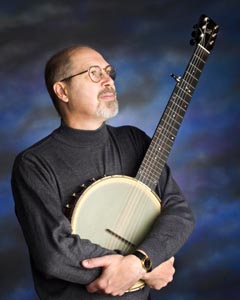 Michael Nix
www.nixworks.com

Michael Nix performs on Banjar, classical guitar, banjo, and mandolin, throughout the United States and Asia; has recorded for the PBS series "American Experience", several independent documentaries, numerous CD projects; and his compositions are performed internationally. His music has been heard "Weekend Edition", and other NPR programs. Michael Nix plays on the seven-string Banjar, an instrument he has designed, which combines elements of the classical five-string banjo and the classical guitar. The Banjar's seven high-tension nylon strings sound somewhat like a cross between the banjo and guitar or lute.

Nix combines lyrical expression with an insatiable musical curiosity to forge an intriguing performance style incorporating various musical genres and textures drawn from banjo, classical guitar, jazz, blues, and folk. His repertoire includes original compositions, classical, jazz, ragtime, folk music and pieces from the classical banjo and classical guitar canon. Nix is currently on the New England States Touring Program. He participated in Seegerfest 2014, and other concerts commemorating the life of banjo player Pete Seeger. In 2012 Nix performed at the Surin International Folkore Festival in Thailand.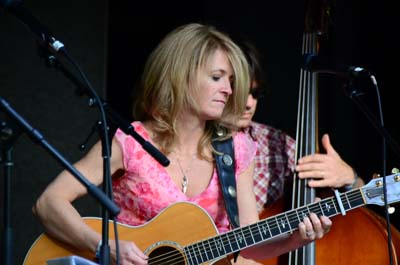 Stephanie Marshall
www.boxcarlilies.com

Contemporary folk singer/songwriter with a strong voice and thought provoking lyrics. Her debut CD Reality is an innovative mix of folk with a touch of country. Her reflective lyrics and engaging performances connect you to the honesty of her songs. Stephanie along with fellow Coopster Jenny Goodspeed also performs with The Boxcar Lilies.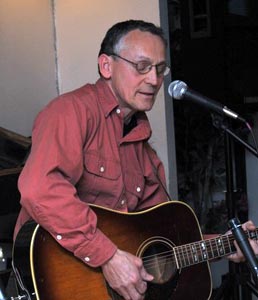 Joe Graveline 

Joe Graveline was a road musician for over 20 years and worked up and down the East Coast, Canada, and beyond. In his journeys he has shared the stage with the likes of Albert King, Jonny Winters, Chuck Berry and a long list of other well known musicians. Joe in in his 50th year of exploring guitar and music and loves to share his journey with anyone who comes to see him perform. There is a piece of him in each selection he chooses to play. "Music tells the ears the sole has spoken."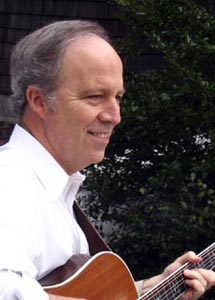 Russ Thomas 

Warm, witty, sensitive, articulate, eclectic, versatile, unpredictable, occasionally irreverent, Russ Thomas has entertained audiences from California to Switzerland, playing in intimate coffee-house settings and to festival crowds of 8,000. "Patchwork," his CD of original songs reached #1 in sales by local artists for five weeks, according to the Valley Advocate. Garrison Keillor performed Russ's "New Birthday Song" on his popular NPR show.

Russ has written and recorded jingles for commercial radio and cable TV and has been active for social causes, performing at the State House in Boston at an affordable-health-care rally and at various events in support of sustainable energy and non-violence. Russ's original work draws from the entire spectrum of emotions, leading listeners often to laugh and cry at successive songs. His goal is to heal, encourage, unite, educate, and entertain, in that order.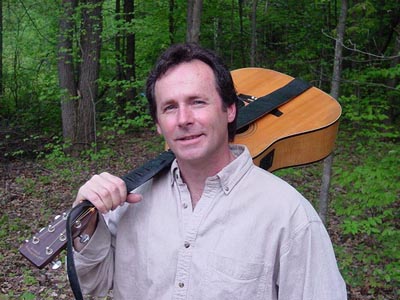 Tom Carroll
www.tomcarrollmusic.com

Tom is a contemporary folk singer and songwriter. " Canto for Kids" is Laurie Davidson and Tom Carroll, an interactive program of music for children in English and Spanish.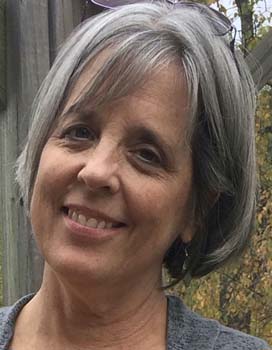 Kathy Sylvester

Kathy is a singer/songwriter in the style of Nanci Griffith or Mary Chapin Carpenter. She has been a long time member of the Coop and has been performing in the Valley for over 30 years.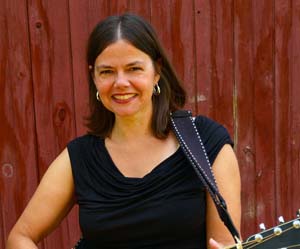 Katie Clarke

After meeting with great musicians at a local Pioneer Valley bluegrass session, Katie Clarke (vocal, guitar, banjo) began performing her own tunes in early 2004. Forming first the Katie Clarke Trio then Katie Clarke and the Green River Band, in 2006, Katie and her cohorts performed a repertoire of original material mixed with select covers of fine and often little-known songs of the old-time country and bluegrass genre. Katie and her band has enjoyed playing all over New England, and have had the pleasure of opening for many nationally and internationally renowned artists. Katie was a finalist in the WRSI (local commercial Pioneer Valley radio station) songwriter contest in 2007 and maintains a steady local musical presence in and around Western Massachusetts. Katie along with fellow Coopsters Jenny Goodspeed, and Stephanie Marshall was a founding member of The Boxcar Lilies.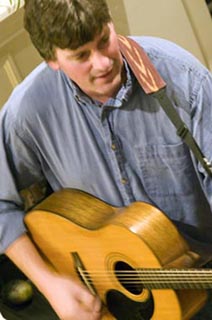 Charlie Conant

Coming off of a wildly successful 2021 tour, playing concerts in every room of his Brookside Avenue home, Charlie is joining forces with neighbors Kate and Roland Lapierre to bring you the whole, that is greater than the sum of its parts: THE BROOKSIDE PROJECT.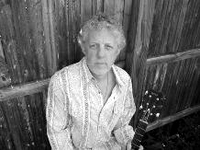 Roland Lapierre

Roland Lapierre is a songwriter from Greenfield, and twice a finalist in WRSI's annual songwriting contest. Roland's songs blend a mix of Country, Rock and Roll, and traditional roots music with a touch of Twang. Roland has played guitar for many local bands, including The Rewinders, The Rocky Knoll Band, and The Hilltones, along with some of the other COOP musicians. He is currently working with a group to provide back-up and vocals to his original tunes. Roland says that writing a good song can still make him feel as excited as it did when he was 16. It's not about money or fame, it's about creating something that has meaning for you and hopefully for whoever is out there listening as well.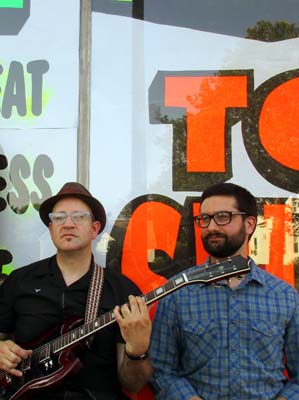 The frost heaves and hales.
www.thefrostheaves.com

The Daily Hampshire Gazette praised The Frost Heaves & HaleS for their "Musical Promiscuity... psychedelic, electronic, folk, pop, rock, Americana, experimental – using whatever instrumentation it takes to get there... and "songs with lyrical details not often put in pop tunes... lines pop out as though in 3-D."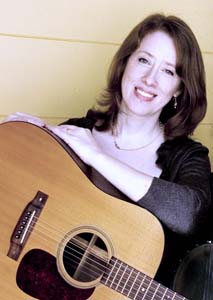 Jenny Goodspeed
www.jennygoodspeed.com

Jenny Goodspeed combines beautifully crafted lyrics and an exquisite voice to create a sparkling fusion of folk, pop, and Americana. In 2008 Jenny released her debut CD Under the Ash Tree. Songs from the record have been added to over 100 folk and AAA radio stations in 31 states and earned Jenny finalist slots in numerous songwriting contests including the 2009 Falcon Ridge Emerging Artist Showcase and The 2009 Mountain Stage NewSong Contest.. Music columnist Sheryl Hunter (The Recorder) said, "We are fortunate to live in an area that is rich with talented singer-songwriters and we can now add Goodspeed to this esteemed group." Jenny along with fellow Coopster Stephanie Marshall also performs with The Boxcar Lilies.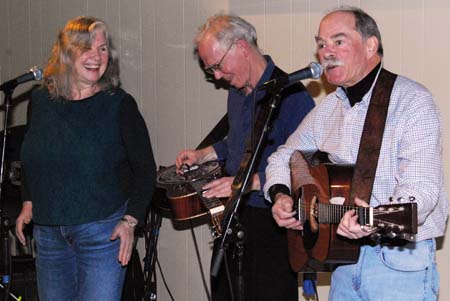 Orlen, Gabriel and Avery

Orlen, Gabriel and Avery is a Franklin County, Massachusetts based trio that performs Americana and original songs. Their catalogue encompasses ragtime, pop, standards, blues, country and western in addition to Mike's well-crafted original songs.

Longtime partners in life and song Mike and Chris Orlen have performed throughout New England. Their roots are in the Boston folk music revival of the sixties and seventies. Mike worked as a solo singer songwriter for many years and Chris spent several years working with Broadway review groups. Denny is a sought-after dobro player who sits in with several area bands and finds time to play and sing in his own groups Small Change and The Uncles.

Mike and Chris were joined by Denny eight years ago and the result was a trio of fine musicians with a friends-to-the-end camaraderie that is engaging and fun for the audience. With Chris's clear alto and tasty harmonies, Mike's expert guitar work and heartfelt tenor vocals and Denny's vocals and elegant dobro, these three can really deliver a song.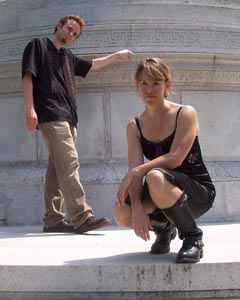 Austin and Elliott 
www.austinandelliott.com

Too indie to be folk, too folk to be indie? Austin and Elliott tap into traditional folk with a modern outsider's sensibility. With his thought-provoking, often irreverent lyrics, Chris Elliott's songs reach for both scathing irony and genuine beauty. Adding Lisa Austin's blended harmonies, this tension is dramatic: two voices telling tales of love gone wrong and death gone right. After years of performing on their own as solo artists, they began collaborating in 2003, with Lisa adding harmony vocals to Chris's songs. Since then, they've deepened their musical partnership, incorporating new instrumentation such as bass, hand drum, and six-string banjo, and honing their twin vocal attack.

Their second CD, the 5-cut Truth That Hurts, is their first full-band effort, produced by Lorne Entress (Lori McKenna, Mark Erelli) and featuring guitarist Duke Levine (Mary Chapin Carpenter, Jonatha Brooke) and bassist Paul Kochanski (Resophonics). Also available is their debut CD 13 Songs Plus: 21 songs performed in stark, powerful fashion, about which Greg Grant of the Online Folk Festival has this to say: "Just two voices and an acoustic guitar, but the songs are impressive, particularly the mythic folk ballad "Blackwater Dam," which has a timeless quality difficult to achieve."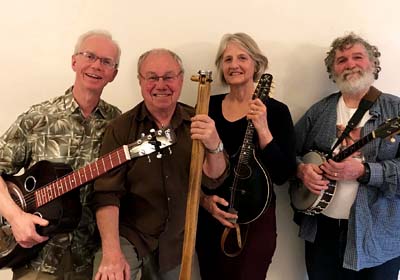 Small Change 
www.reverbnation.com/smallchangeband

Small Change has been entertaining Western Massachusetts audiences for over 30 years. The band plays an eclectic mixture of sure-to-please material including swing, standards, folk, Hawaiian and old-time tunes. Everyone in the band sings and vocal harmonies abound.

Dennis Avery: acoustic steel guitar (Dobro), Dick Boehmer: wash tub bass, Karen Hogness: mandolin, Larry LeBlanc: guitar, banjo, mandolin, and accordion.

Contact Karen Hogness or Dennis Avery at 413-339-6605 or dennisandkaren@gmail.com or Larry LeBlanc at 413-325-7337 or laleblanc@msn.com ‬

Sue Kranz

Sue Kranz is a lover of music from all genres. A passionate singer-songwriter, guitarist and flutist, she has been performing since the age of 15 in a wide range of venues, from coffeehouses to classrooms. A world traveler who has collaborated musically wherever she goes, Sue recently returned from Spain where she walked the Camino de Santiago with her flute, sharing music and jamming along the way.

Since 2016, Sue has worked with various populations as a music therapist. Sharing music with others is her greatest source of happiness.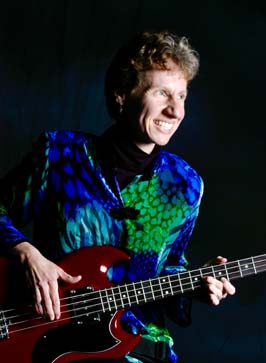 Gail Hegeman & Friends

Gail got her start playing coffee houses in college in the mid-1980's and was enthralled by James Taylor & Joni Mitchell. She spent the next 30 years performing in area bands playing as a drummer and bassist in groups such as Fusion Junction, Katie Clarke & the Green River Band, Dead Collective and She Said. She comes from a strong musical background in folk, rock and psychedelic jam-oriented music. After 18 years in the Coop, this will be the first summer she will perform on guitar and bring some of her original songs, as well as sing cover tunes. She will be joined on vocals with Tanya Bryant.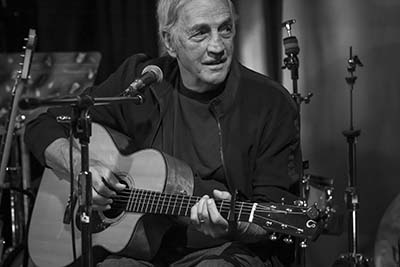 Jim Eagan 

Jim Eagan plays finger style guitar and sings folk and folk blues - originals and covers. Jim's song, "Ain't In No Hurry" is the title song on Jorma Kaukonen's latest album.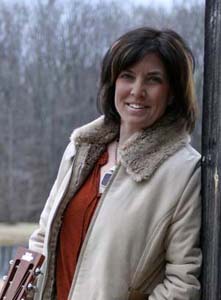 Sheryl Stanton 

Folk, Americana, and a touch of blues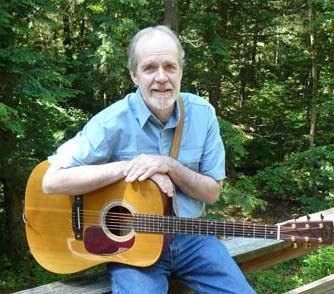 Bruce Colegrove

Acoustic guitar and vocals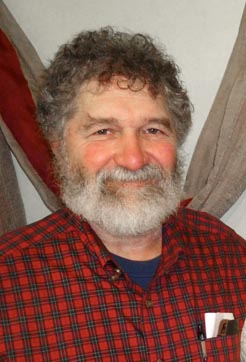 Larry LeBlanc

Larry LeBlanc is a multi-instrumentalist, accomplished on guitar, mandolin, dobro, banjo and button accordion and an engaging singer in contemporary and traditional folk, country and bluegrass styles. Over the past 40 years he has played with numerous bands throughout New England, and performs locally with Katie Clarke, the Small Change Band and Sawzaphonic.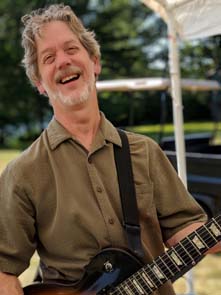 Rob Adams

Rob Adams plays a refreshing mix of originals and covers. His CD "Overdue" showcases his singing, songwriting, and versatile guitar work. He has also recorded two albums with the Central Mass group, She's Busy. He stays busy playing solo, and with Uncles of the Pioneers,Fusion Junction, The Casters, Hoovers, and New England Weather.